Also available in:

Francais
Published at: 03-08-2022 - Latest update: 28-08-2023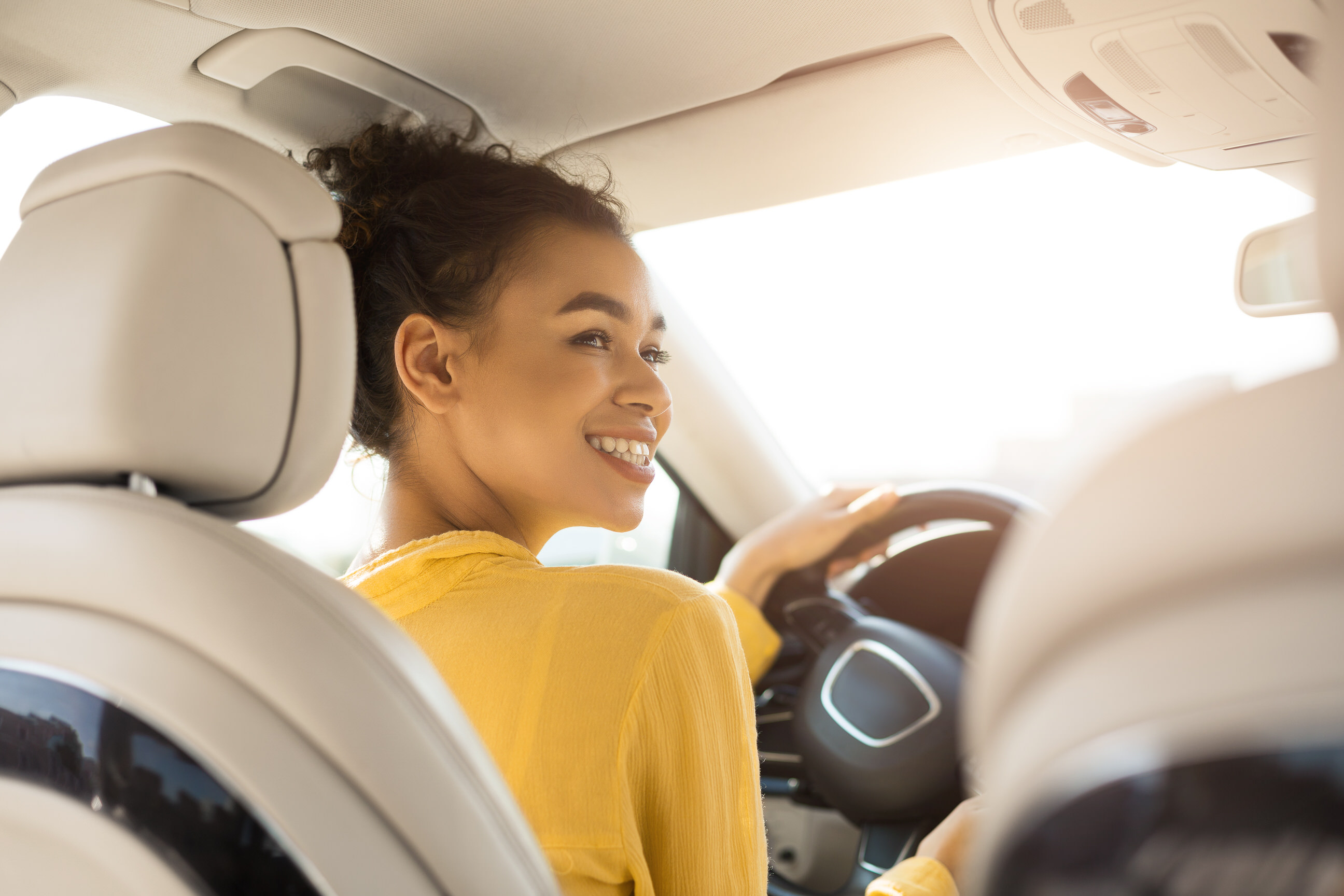 Many people who have decided to spend summer holidays in Crete and book a rental car, might also be asking: Is renting a car in Crete safe during COVID-19?
The answer to that question is yes, it is absolutely safe to choose a vehicle as your main transportation way when arriving on the island of Crete, as long as both the company providing the car and you follow all the necessary measures.
Let's start with what we do:
From day one of our EURODOLLAR Rent A Car business operation we are committed to following all rules and procedures that ensure high-quality car hire services in order to enjoy your vacation in Crete, with convenience and safety! All our rental cars undergo service checks prior to every rental and since the COVID-19 pandemic outburst enhanced protocols and procedures were added to our daily tasks. 
More specifically, our team members are vaccinated and in case they feel ill, they are instructed to stay home and consult their doctor. We are wearing masks and we wash our hands frequently. We are located in Chania airport and Heraklion airport at the parking area and therefore, both Eurodollar spots are open branch locations. This means that our customers do not have to enter our office, there are no queues, as we have minimised the procedure in order to have you on the road shortly and we always keep our distances! In case of choosing a different pick-up location like your hotel, villa, or port, please be assured that all safety measurements will be followed, as well.
Moreover, on all service points, we provide pre-packaged cleaning supplies to maintain our required standards, including gloves, disinfectants, and cleaning wipes. 
Finally, and after you have enjoyed your trip, you can drop off your car rental by simply parking it at our parking area and dropping the key in the mailbox. There is no interaction needed.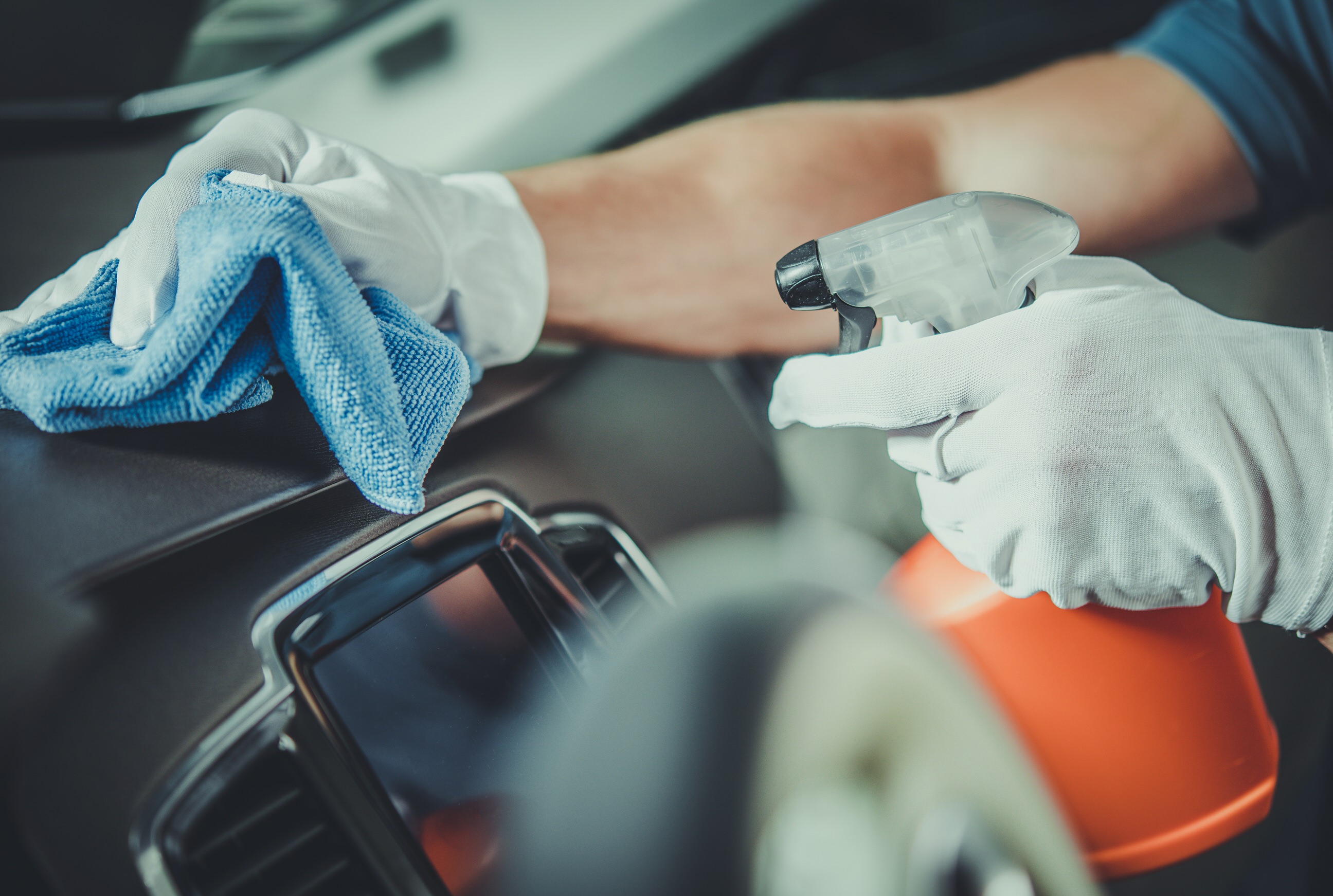 We have modified our procedures to an even more detailed cleaning routine. Our fleet is professionally and thoroughly cleaned by teams that are required to go over a rigorous checklist. While the Centers for Disease Control (CDC), says the chance of catching Covid via contaminated surfaces is very small, they use high-grade disinfectants and special detergents to clean the door, the steering wheel, the seats, the dashboard, and all other surfaces. We pay extra attention to details and parts of the car that are touched the most such as the door handles, the seat belt clasps, the buttons, and knobs, side mirrors, etc. We open the windows to clear the air and we always keep our masks on while doing all these.
Finally, apart from following the guidance from health authorities and making enhancements to our already strict cleaning protocols, we have decided to have no cancellation fee, as to minimise all risks you may take and offer peace of mind while you are planning your carefree Crete vacation.
What can you do:
If travelling safely is your top priority as well, there are many things that you or your friends and family can do to protect yourselves. First of all, rent your car from a trustworthy company, like Eurodollar rent a car Crete who has more than 40 years of experience. This way you can feel more secure and enjoy your summer holidays. 
Make sure that before you arrive on the island, you frequently check yourselves for any symptoms and that you follow all measures when boarding on the plane or the boat. When coming to pick up your vehicle, wear your mask and keep your distance. Leave the car window open when you get in the car for a few minutes and enjoy the sunshine and refreshing air of Crete blowing in your face. You can use your own disinfectants if that makes you feel more safe and double clean the most-touched surfaces. Wash your hands often and avoid crowded gas stations. Explore all magical and secluded locations of Crete and wear your masks inside the car if you ride with someone other than immediate family and friends. And as with pretty much everything else in our daily lives during these times, wash your hands often, and don't touch your face!
What about other ways of transportation?
Crete is a very popular holiday destination and there is regular transportation from one place to another, all year round and in the summer months. There are KTEL buses that connect the four main towns of Crete, urban buses that serve the suburbs of the town, and taxis.
Compared to these 3 ways of transportation, renting a car is far safer as there is no crowd nor in the vehicle or at the bus station.