Published at: 25-02-2023 - Latest update: 25-02-2023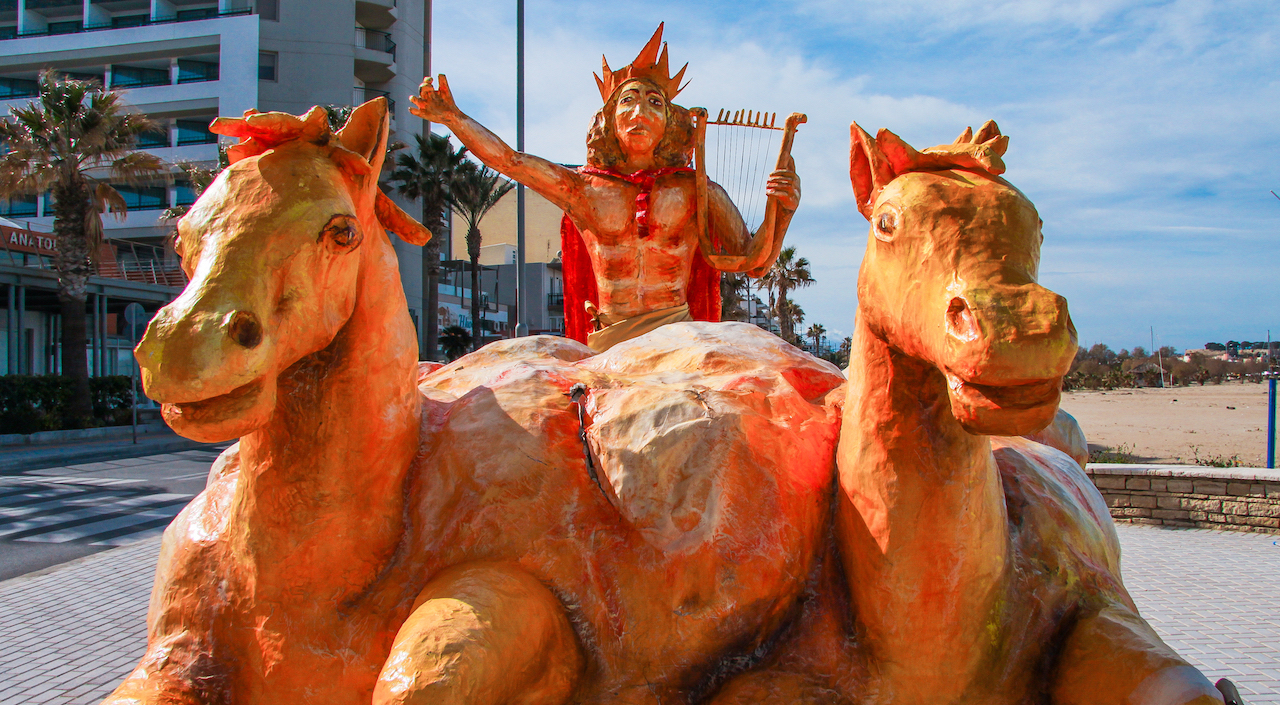 Welcome to Rethymno, Crete, where the annual Carnival is a must-see event that brings together locals and visitors alike. In order to enjoy this vibrant celebration to the fullest, Eurodollar team has put together a comprehensive overview and guide of the festival, including its history, traditions, and highlights.

What is the history of the Carnival of Rethymno?
The Carnival of Rethymno has a long history, dating back to the Venetian era of the 16th century. Back then, the locals would celebrate the pre-Lenten season with lavish feasts, masquerades, and parades. Today, the carnival attracts tens of thousands of visitors every year, making it one of the largest and most popular cultural events in Greece.

What are the traditions of the Carnival of Rethymno?
One of the most notable traditions is the use of elaborate masks and costumes. The locals take great pride in creating and wearing these outfits, which range from traditional Cretan attires to fantastical creatures and characters.

Moreover, another popular tradition of the carnival is the "glenti", which is a series of lively street parties that take place throughout the city. During the glenti, locals and visitors alike gather together to dance, sing, and enjoy traditional food and drink.

What are the highlights of the carnival?
Being a multi-day festival, it features a wide range of events and activities. Some of the highlights of the festival include:

The Grand Parade: The main event of the Carnival, featuring floats, costumes, and music from around the world.
The Treasure Hunt: A fun and interactive event where participants must solve clues and complete challenges in order to find a hidden treasure.
The Masquerade Ball: A formal event where attendees wear elaborate masks and costumes and dance the night away.
The Children's Parade: A special event designed for young children, featuring their own floats, costumes, and music.
The Burning of the King: A symbolic event where a large effigy of the Carnival King is set ablaze, marking the end of the festival.

Getting around Rethymno during the Carnival
If you are planning to attend the Carnival of Rethymno, it is recommended that you rent a car to get around the city. This will allow you to easily navigate the streets and find parking near the festival events. Additionally, having a car will allow you to explore other parts of Crete during your visit.

The Carnival of Rethymno is a vibrant and exciting celebration that is not to be missed. Whether you are interested in the history and traditions of the festival or simply looking for a fun and festive atmosphere, the Carnival of Rethymno is sure to delight. With a rental car, you can easily explore the city and experience all that the carnival has to offer.

Available car hire offers in Rethymno from Eurodollar.