Published at: 16-05-2023 - Latest update: 03-10-2023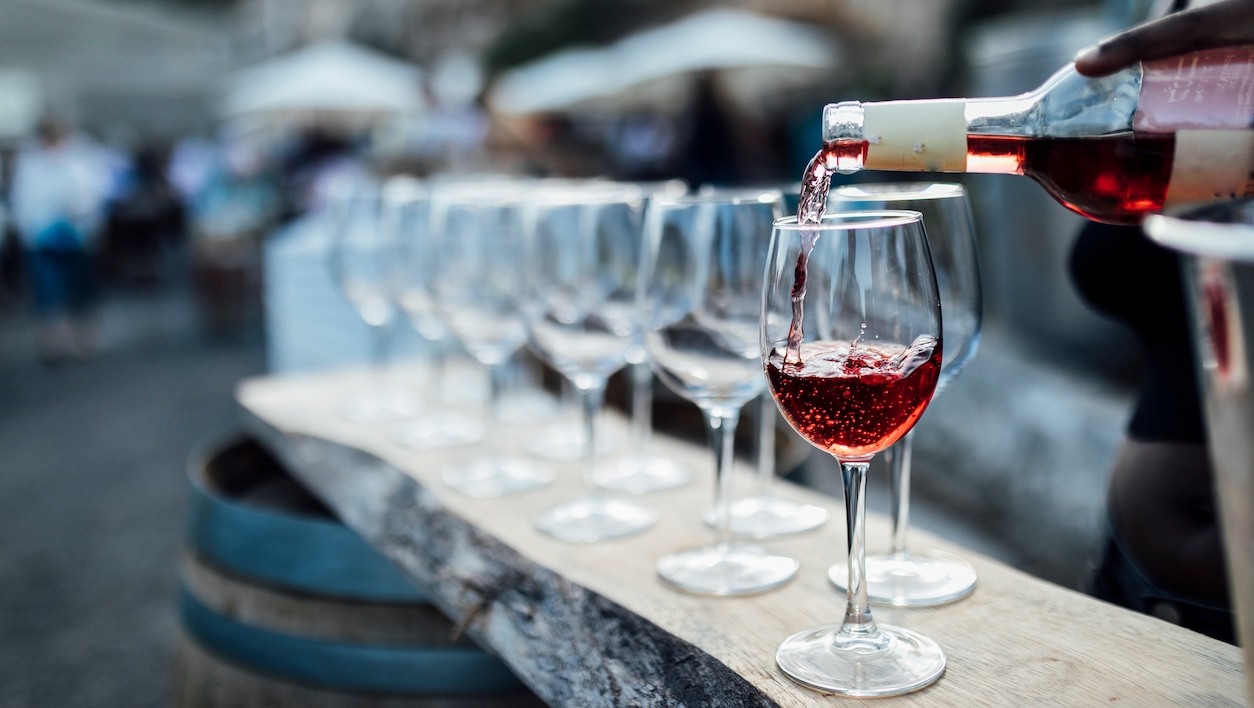 Get to know Rethymno Wine Festival, a celebration of the rich wine-producing heritage of Crete. This annual event takes place every August in Rethymno, a picturesque town with a vibrant atmosphere, lively streets, and a diverse population.
The Rethymno Wine Festival is a unique opportunity to discover the wine traditions of the island, enjoy local cuisine, music, and dance, and explore the city and its surroundings.
The festival is a great opportunity to taste some of the best wines of Crete. The island has a long tradition of winemaking, and its wines are known for their unique flavor, aroma, and color. Each winery has a different style and philosophy, and the festival is a great opportunity to learn about the different grape varieties, and winemaking techniques used on the island.
Explore Crete with a rental car from 13€ per day
Cretan cuisine is known for its unique flavors and freshness, and it is based on the use of local ingredients, such as olive oil, herbs, vegetables, and cheeses. The festival is a great opportunity to try some of the island's most famous dishes, such as dakos, a barley rusk topped with tomato, feta cheese, and olive oil, and kalitsounia, a sweet or savory pastry filled with cheese, herbs, or honey.
Music and dance play a significant role in the festival, and visitors can enjoy live performances by local musicians and dancers throughout the event. The festival offers a diverse range of music, from traditional Cretan music, with its unique instruments, such as the lyra and laouto, to modern Greek and international music. The festival also features traditional Cretan dances, such as the pentozali, the sousta, and the sirtaki, which are performed by locals in colorful traditional costumes.
The Rethymno Wine Festival is not just about wine, food, and music. It also offers visitors a chance to explore the town and its surroundings. With a reliable car rental at your disposal, you can venture beyond the festival and explore the enchanting town of Rethymno. Visit the historical old town with its narrow alleys and Venetian architecture, wander along the picturesque harbor, and soak up the vibrant atmosphere of the local markets. The surrounding region is dotted with charming villages, hidden beaches, and ancient archaeological sites, offering countless opportunities for further exploration.
Beyond the town, there are many beautiful beaches, and picturesque villages waiting to be explored. Visitors can rent a car and explore the island at their own pace, visiting the famous beaches of Preveli, Plakias, and Triopetra, or exploring the Monastery of Arkadi.
If you're planning to visit the Rethymno Wine Festival, you'll need a reliable car rental service to explore the island. Eurodollar car hire in Crete offers affordable car rental services that cater to all your needs. With our easy online booking process and a wide range of vehicles, you can explore Crete in safety, comfort and style.