Published at: 23-02-2016 - Latest update: 03-10-2023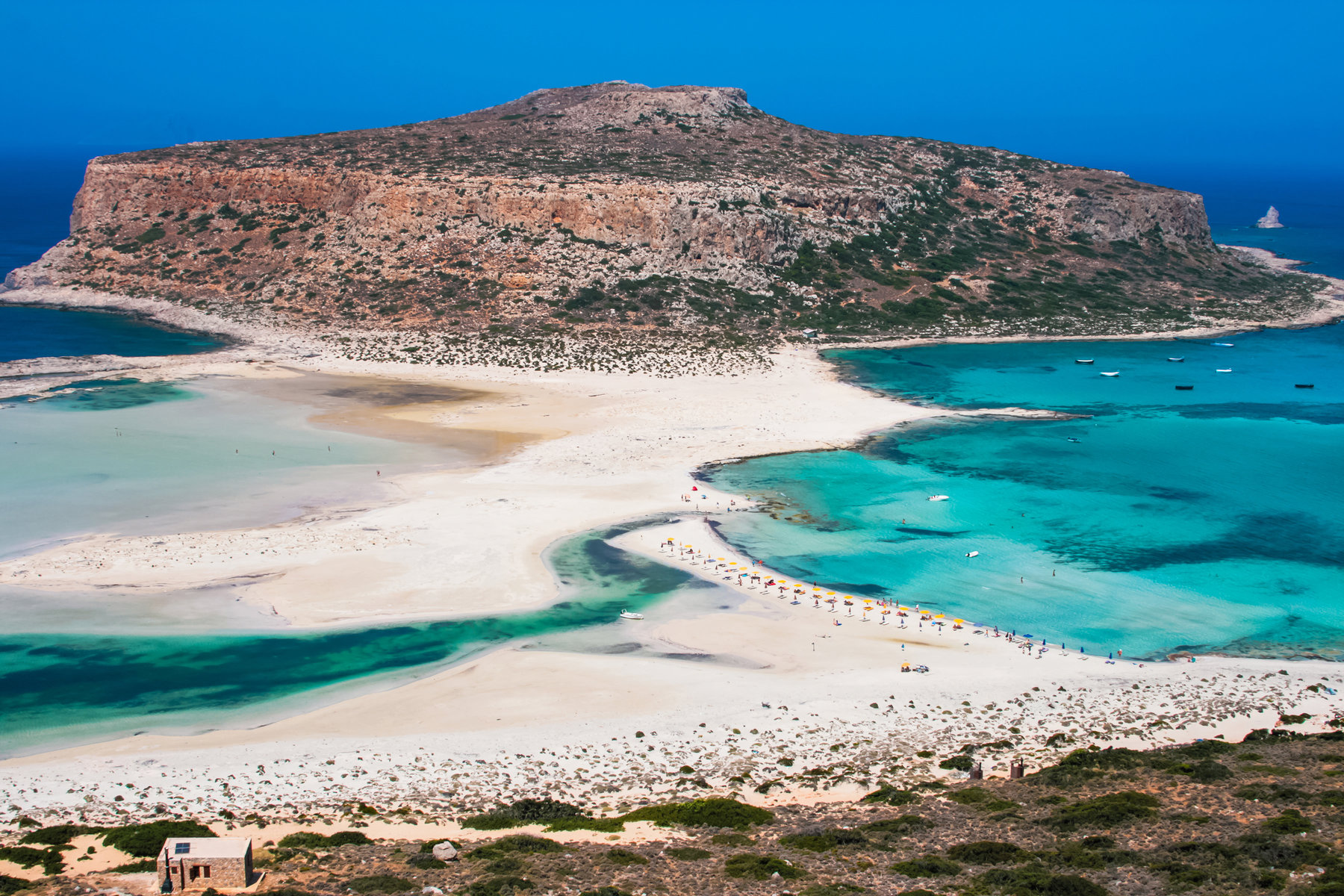 If you have ever thought to lay down on an exotic beach, Crete is an ideal destination for leisure and relaxation. Whoever cannot decide which part of the island has to visit, the Mediterranean or the Libyan Sea, rent a car and be prepared to be amazed by the following 5 most unique places in Crete!
At the southwesterly point of the island there is Elafonisi beach, approximately 80 kilometers away from Chania city. As you flop on the sugary sand you can admire tropical turquoise water. Usually wind is very light and as a matter of fact the sea seems to be a big lagoon. You can also enjoy the beautiful scenery by walking close to the next beach, where a Cedar forest extends.
On the West of Chania, you can also explore the exquisite beauty of Gramvoussa's penisula, Balos. The blue crystall waters match perfectly with the red gold sand. In order to admire this place, you can either choose to arrive by boat from Kissamos or drive, ideally with an SUV car passing by a Venetian castle.
Explore Crete with a rental car from 13€ per day
Just 15 km away from Kissamos a beautiful landscape stretches out. One of the most popular destinations on the island, Falassarna, is a sequence of beaches. The pink thin sand is the one receiving most of the visitors. A well organized beach with crystal waters with a lot of bars and sea sport facilities. Ideal for the sunset view.
On the other hand, for those who are seeking for a little of adventure, it is worthy visiting the beach of Agiofarago with clear blue waters, located about 80km south of Heraklion city. When you arrive at the area by car, you have to cross a breathtaking gorge by hiking about 20 minutes. Don't forget to get your sneakers with you in order to climb some cliffs around afternoon time to admire the astonishing view.
Europe's largest palm forest is extended in an area of ​​about 250 acres in Crete. Although Vai is not the only palm forest around the island, is the greater than the most popular. In front lies a sandy beach with a fine golden colour and a few pebbles at the east part of it. According to some legends, the palm forest was created by date stones discarded by pirates. Nevertheless; it is scientifically that palm trees were flourished in Crete since ancient times.
To be more exotic choose your ideal vehicle ... and get ready to be enchanted !